wallflowers
The Perks of Being a Wallflower by Stephen Chbosky....
Charlie is a wallflower-shy, introspective, intelligent, and not very social savvy. His personality emerges through letters written to an unknown friend. Like any other freshman, Charlie is struggling to find his identity and a place to fit in. Charlie manages to survive his first year of high school, with the help of a teacher and his two friends, seniors Samantha and Patrick
T h e W a l l f l o w e r G a l l e r y....
...no matter how great you pretend to be, it is not as great as you truly are; so peer behind the curtain of time, part the thin veil of illusion, travel to the kingdom beyond good and evil, the journey of no distance; be centered and know eternal flow, not to save your life, but to savor it...
Wallflower....
Cheiranthus allionii (Brassicaceae) A bushy biennial or perennial variety native to the Canary Islands, but has naturalized throughout much of northern North America. A charming species with an abundance of vivid orange flowers occurring on short, compact plants. The leaves are narrow 2-4 inches in length. Can withstand dry or moist conditions once established. Prefers partial shade or full sun in well-drained soils.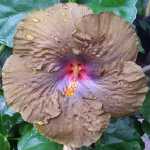 The Wallflower That Blossomed...
Eleanor Roosevelt 1884 - 1962-- What started out as a shy, awkward child starving for love and recognition, Anna Eleanor Roosevelt blossomed over the years to become one of the world's most admired women.
William Bayer's WALLFLOWER....
New York Police Lieutenant Frank Janek, hero of William Bayer's million-copy bestseller Switch, returns to solve his strongest, most obsessive, most dangerous case- Wallflower. Riveting psychological suspense, psychosexual intrigue and terror, a labyrinthine journey into a murderer's twisted, tormented past-all the hallmarks of William Bayer's extraordinary crime fiction are here. But with a new dimension. This time the case is personal. This time Janek is out for blood.
WALLFLOWER by bob dylan
Wallflower, wallflower
Won't you dance with me?
I'm sad and lonely too.
Wallflower, wallflower
Won't you dance with me?
I'm fallin' in love with you.
Just like you I'm wondrin' what I'm doin' here.
Just like you I'm wondrin' what's goin' on.
Wallflower, wallflower
Won't you dance with me?
The night will soon be gone.
I have seen you standing in the smoky haze
And I know that you're gonna be mine one of these days,
Mine alone.
Wallflower, wallflower
Take a chance on me.
Please let me ride you home.
w a l l f l o w e r ...
I'm a wallflower. I've recently decided it is my vocation in life. Don't laugh. I know just what you are thinking, mousy hair, 250lbs, 4 foot tall, and a face like the back of a bus. Well you're wrong... I only weigh 210 lbs. But being a wallflower isn't an easy job, no sirreee. You've got to work long and hard at perfecting the art of wallflowering. It takes a lot of hard work and commitment. So for anyone out there who ever wanted to fade into the scenery, or if you just want a few tips on escaping the dreaded 'Baldy Friend', read on.
Nook of A Wallflower....
I've always loved dandelions. They make me think of time that has gone by as they float in the air for a long time before settling down. Just like the past, which lingers on in present day before its impact on the present start to lessen... if ever.
a href="http://www.cuntzilla.org/issue1/wallflower.html">perils of being a queer wallpaper....<
Wallflower in a dream....
For a dream featuring the garden variety, see Flowers, but a dream of being one in the social sense is an omen of contrary and predicts an increase in popularity.
WALLFLOWER (Common) CHEIRANTHUS CHEIRI...
It is a singular remedy for gout and aches and pains in the joints and sinews. A well-known garden plant. The cultivated varieties are biennial, whereas in the wild the Wallflower is perennial. The flowers are produced in spikes of yellow and are pleasantly scented. The seeds are small and flat and contained in long, slender, whitish pods. Where to find it: It grows on rocks and walls. Flowering time: Late spring, early summer. Astrology: The Moon rules this herb.
Medicinal virtues: A conserve made of the flowers is used as a remedy both for the apoplexy and palsy. It also cleanses the blood, frees the liver and reins from obstructions, provokes women's courses, expels the secundine and the dead child. It helps the hardness and pains of the mother and of the spleen. It stays inflammations and swellings and comforts and strengthens any weak part or bone out of joint.
A Wallflower's Coming Out...
Jakob Dylan cannot recall the first time he saw the movie Don't Look Back or how many time he's seen it. "I just remember always knowing about it – it's the ultimate family photograph," he says of D.A. Pennebaker's gripping all-access chronicle of the 1965 British concert tour by Jakob's father, Bob Dylan. "On one hand, it's the greatest rock documentary going. On the other hand, that's one of my parents when he was younger than me." The elder Dylan was just shy of his twenty-fourth birthday when Pennebaker caught him riding the lightning of celebrity. Jakob, now a successful singer-songwriter in his own right with the Wallflowers, turned thirty last year.
Joy Allen, Author and Artist...
In addition to depression, I developed multiple sclerosis and was having chronic health problems. Sewing, working with fabric, helped me discover the pleasure and restrative nature of handwork. I felt I was rconnected to a process that humans have been using since the beginning of time -- turning threads into cloth and cloth into craft. I was delighted to find that dolls have been used historically in healing rituals. Dolls also reconnect us to our childhood, when they listened to our secrets and told us of adventures awaiting us in the wide world.